Vegan Vegetable Stew Indian Style
Jump to recipe
Indulge in the delightful flavors of our Vegan Vegetable Stew, a culinary masterpiece that combines the goodness of plant-based ingredients with the aromatic richness of Indian spices. This easy-to-make stew can be customized to your liking, allowing you to enjoy a diverse and flavorful experience with each rendition. Made with vibrant and fresh vegetables, our stew offers a perfect canvas for the spices to bloom and create a symphony of tastes that will satisfy your cravings and leave you wanting for more. Dive into a world of wholesome and delicious flavors with our Vegan Vegetable Stew.
I made this on a day when I had just a few veggies left from the weeks grocery shopping.  So I used just Zucchini, Carrots and Sweet corn kernels. Add your favorite vegetables to the stew and enjoy.
While you are here check out our other recipes like – Avial, Mava Paneer Curry, Dhaniya Paneer Korma, one pot Lauki Wadiyan Curry, Methi Wale Baigan, and more.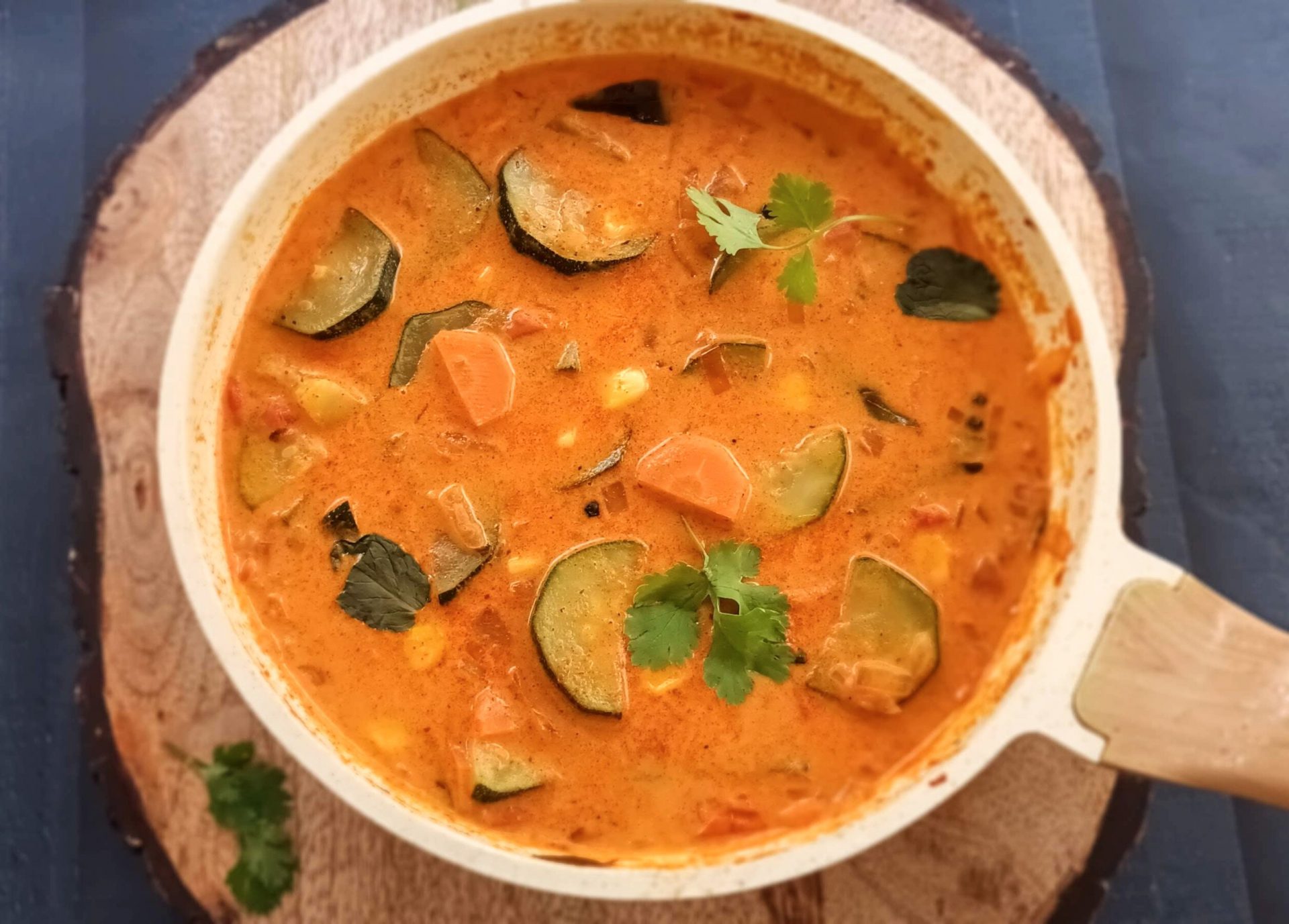 Ingredients
Mixed vegetables of your choice 2 cups
Onion 1 finely chopped
Tomatoes 2 finely chopped
Garlic cloves 5-6 roughly crushed
Curry Leaves a few
Coconut milk 1 cup, add more if you want a thicker stew.
Black Peppercorns 1 tsp
Black pepper powder 1/2 tsp
Red chilli powder 1 tsp
Kashmiri red chilli powder 1/2 tsp
Turmeric powder 1/4 tsp
Coriander leaves for garnish
Oil for sauteeing
Heat oil in a pan. Add the Peppercorns, crushed garlic, and curry leaves and saute for 30 seconds.
Now add the onions and continue to saute. When they start turning light brown, add the chopped Tomatoes, and salt, and cover and cook until they turn tender.
Now add Black pepper powder, red chilli powder,  and Kashmiri red chilli powder, and mix well.
Now add the chopped vegetables of your choice. I have taken Zucchini, Carrots, and Sweet corn kernels.  Saute for a few minutes, add 1/4 cup water, cover and cook for 2 to 3 minutes and, until the Zucchini is just cooked.
Now gradually add the coconut milk, and stir on flow flame for few minutes. Do not bring to a boil once you add the coconut milk. Garnish with Coriander. Serve hot with Appams, Idiyappam, Dosa or Parotta, even rice, and enjoy.
Notes:
Make the best of this stew and add your favourite vegetables and even some protein like Tofu or Paneer.
While using coconut milk, always add it towards the end, over a low flame, and don't bring it to a boil.
Gallery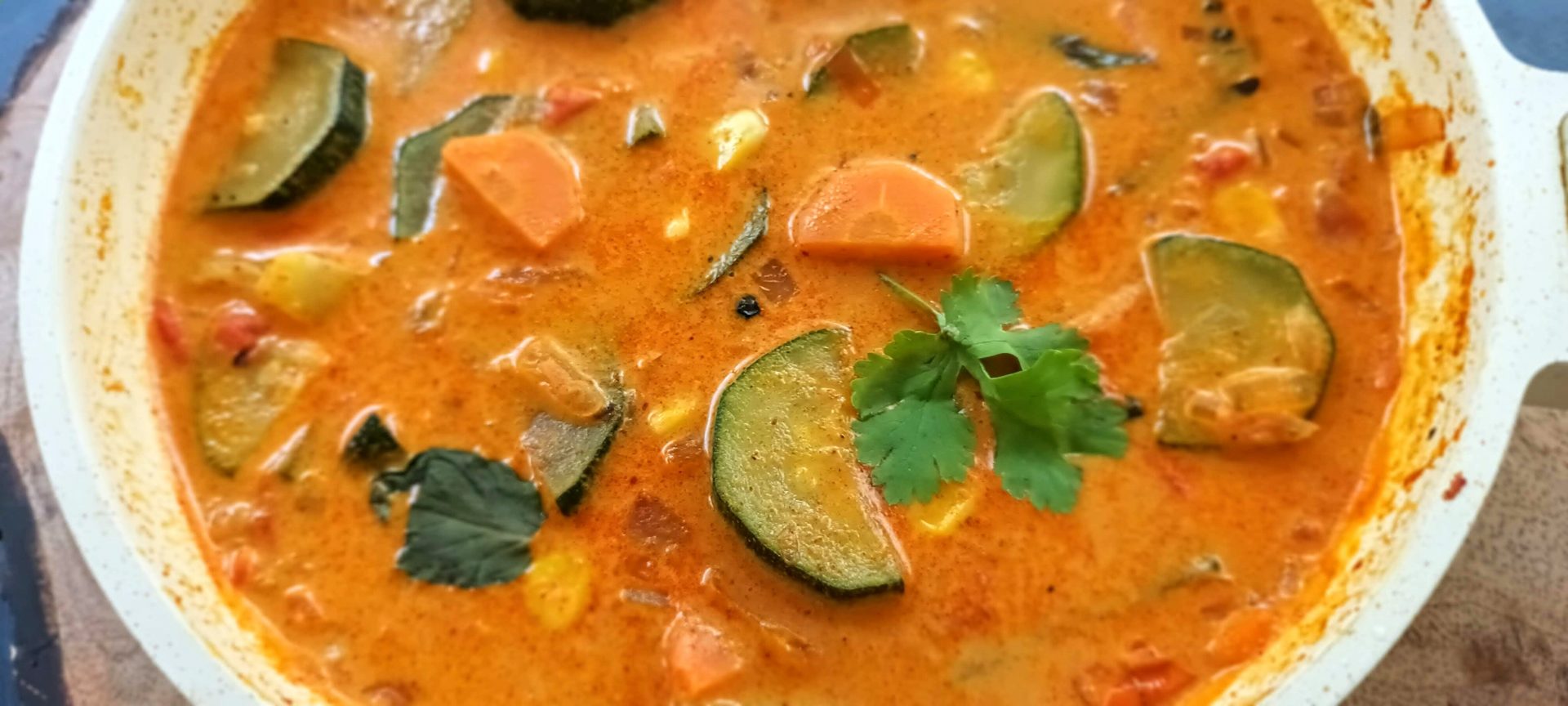 Get yummy recipes delivered to your inbox!
Be the first one to know about our new recipes. Leave your email below and get notified as soon as new recipes are published!