Dosakaya Chutney
Jump to recipe
Dosakaya is a type of Cucumber that is yellow in colour and round. There are longer versions of the yellow cucumber too, but I have used the round ones.
There are 3 varieties in cucumbers, one is the slicing one, which is used in salads. Then there is the pickling variety and the other burpless ones which the melons belong to. This vegetable Dosakaya,  is the pickling kind.
This Cucumber is more popular in South India as compared to other places and especially in Andhra Paradesh they make many dishes of it. This chutney is my favorite of all those recipes and hence I am bring it here to share with all if you. Cucumber have a lot of water, minerals in them and their seeds are edible too. In summers one must include them as much as possible in ones  diet.
For people who are first timers at using this vegetable,  the skin needs to be peeled and seeds discarded and the flesh is used to cook. This chutney is an ideal accompaniment to Dosa, Chapati, Idli, Puri, Parathas and even hot rice.
This is a simple recipe so does not involve any stepwise instructions. I have included a video instead and the directions to the recipe.
While you are here also check out other recipes like  Homemade Schezwan sauce, Thengai Molagapodi (Coconut Gun powder), Roasted red Bell Peppers Chutney, Homemade Pesto, Curry leaves Podi (Karivepilai Podi), and more.
Here is the recipe for Dosakaya Chutney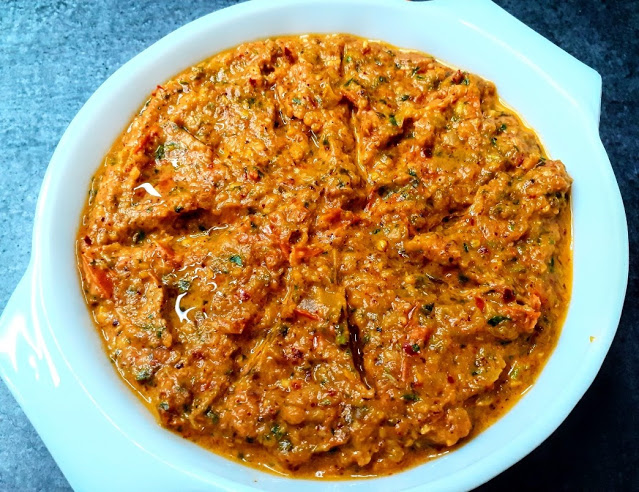 Ingredients
Ingredients
Dosakaya/ Yellow Cucumber 1 medium sized, skin peeled, seeds removed and flesh chopped to pieces.
Tomatoes 2 large or 15-20 Cherry Tomatoes (I used Cherry tomatoes)
Mustarrd seeds 1 tbsp
Methi seeds/Fenugreek seeds 1/2 tbsp
Chana Dal/ Gram dal 1 tbsp
Urad Dal 1/2 tbsp
Dry Red chillies 4
Green chillies 2-3 depending on spice
Asafoetida a pinch
Fresh Coriander leaves a handful
Oil for sauteing
---
In a pan heat oil and add mustard seeds, Methi seeds, Chana dal and Urad dal. Fry for 30 second. Now add the Dry red chillies, green chillies and asafoetida and fry until the dals turn light brown. Remove them onto a plate and cool them. In the same pan, add  more oil if required and drop in the cut Dosakaya cubes. Saute them until half done. Now add salt followed by the tomatoes and continue to saute until the tomatoes turn tender. Cool the vegetables. Now powder the fried dals to a coarse mixture in a blender. Making a fine powder does not give the right texture to the chutney. Now add the sauteed vegetables and coriander leaves and blend again to a coarse paste. Watch video for the right texture. No tempering is required for this Chutney, and can be served directly with Idli, Dosa, Rice or Parathas. Enjoy. Bon Appetit!!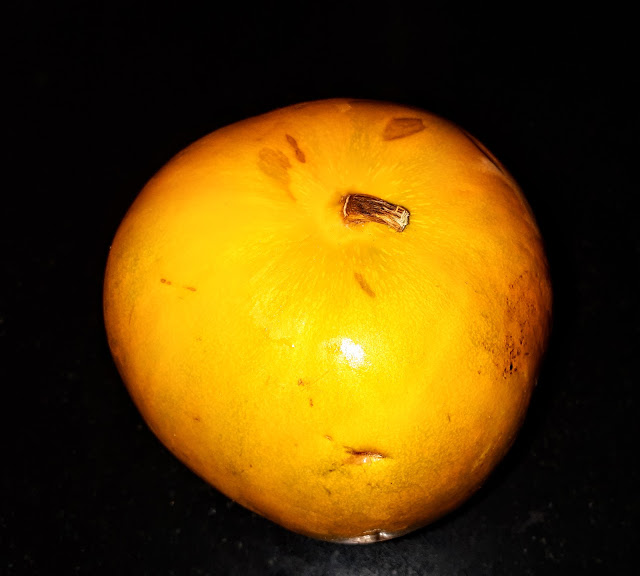 Get yummy recipes delivered to your inbox!
Be the first one to know about our new recipes. Leave your email below and get notified as soon as new recipes are published!