Homemade Strawberry Conserve/Jam
Jump to recipe
This easy Strawberry Conserve/Jam recipe is a must during Strawberry season. If you have been following the blog for a while, you know my love for Berries. India has a very short Berry period. Strawberries and Blueberries top my list of favorite Berries, and so when they make an appearance in the market, I start  trying all the Berry recipes, I have been eyeing through out the year.
This delicious Homemade Strawberry preserve has been made with fresh and juicy Strawberries, and no artificial colours or preservatives have been added to it. The best part of anything homemade is being able to customize it. The amount of sugar, the acidity from the Lemon, or adding a spice to it, is entirely your choice.
Once you have made this Jam, do try Strawberry and Cheese Toasties. They taste incredible, kids will love it. Toast the bread until a little crisp, apply the Strawberry Jam liberally, Sprinkle Cheese- both Cheddar and Parmesan will work.  Now put it in the grill for a minute or two, for the cheese to melt and the toast to get a little crisper. Dig in .
While you are here try out more Berry recipes like – Berry Smothie Ice Cream, Strawberry and Lemon Loaf, Whole Wheat Blueberry Muffins, Blueberry Cheesecake,  and more.
Video for  Making of the Strawberry Jam in Notes section.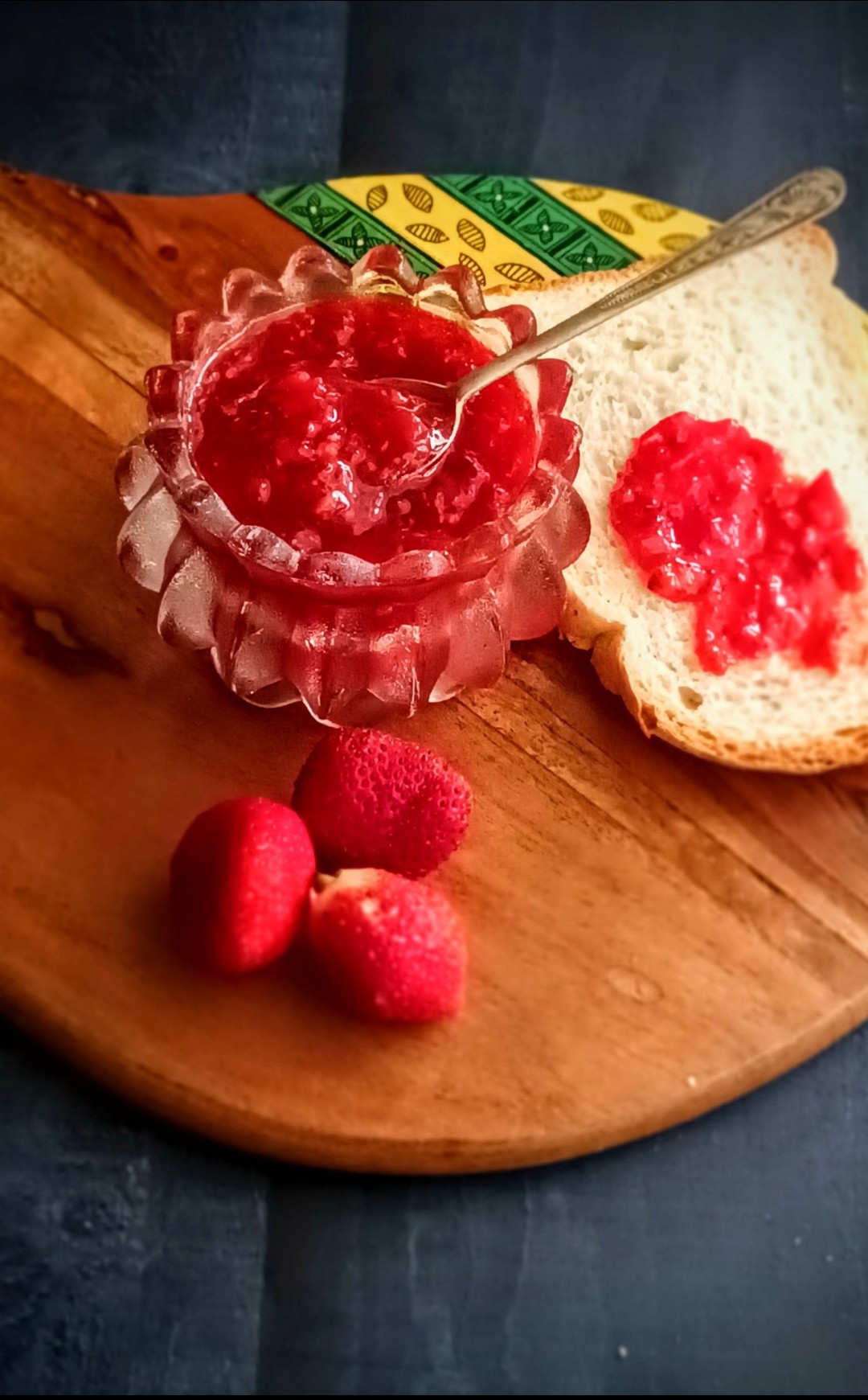 Ingredients
Strawberries 200 gm
Sugar ( white) 1/2 cup
Lemon juice 1 tbsp or of 1 lemon
Cornflour 1/2 tbsp
Chop the Strawberries and transfer them to a pan. Add sugar, and juice of a lemon, and turn on the flame. Cook over a low flame. Keep mashing aac you cook to get a saucy consistency. After cooking in low flame for 7 minutes, add the cornflour while stirring constantly. Cook another 5 minutes on  and turn off the flame. Allow the Jam to cool completely before storing in a glass jar. Use as required.
Notes:
1. You can try the same recipe with any Berry.
2. Brown sugar can be used instead of white, but expect a dull colour of the Jam.
3. Instead of lemon juice ACV can also be added. If using ACV use only half tablespoon.
4. While I have kept the Jam plain, additional flavours that can be included are- Cinnamon,  chilli, mint .
Watch How to Make Strawberry Jam here
Gallery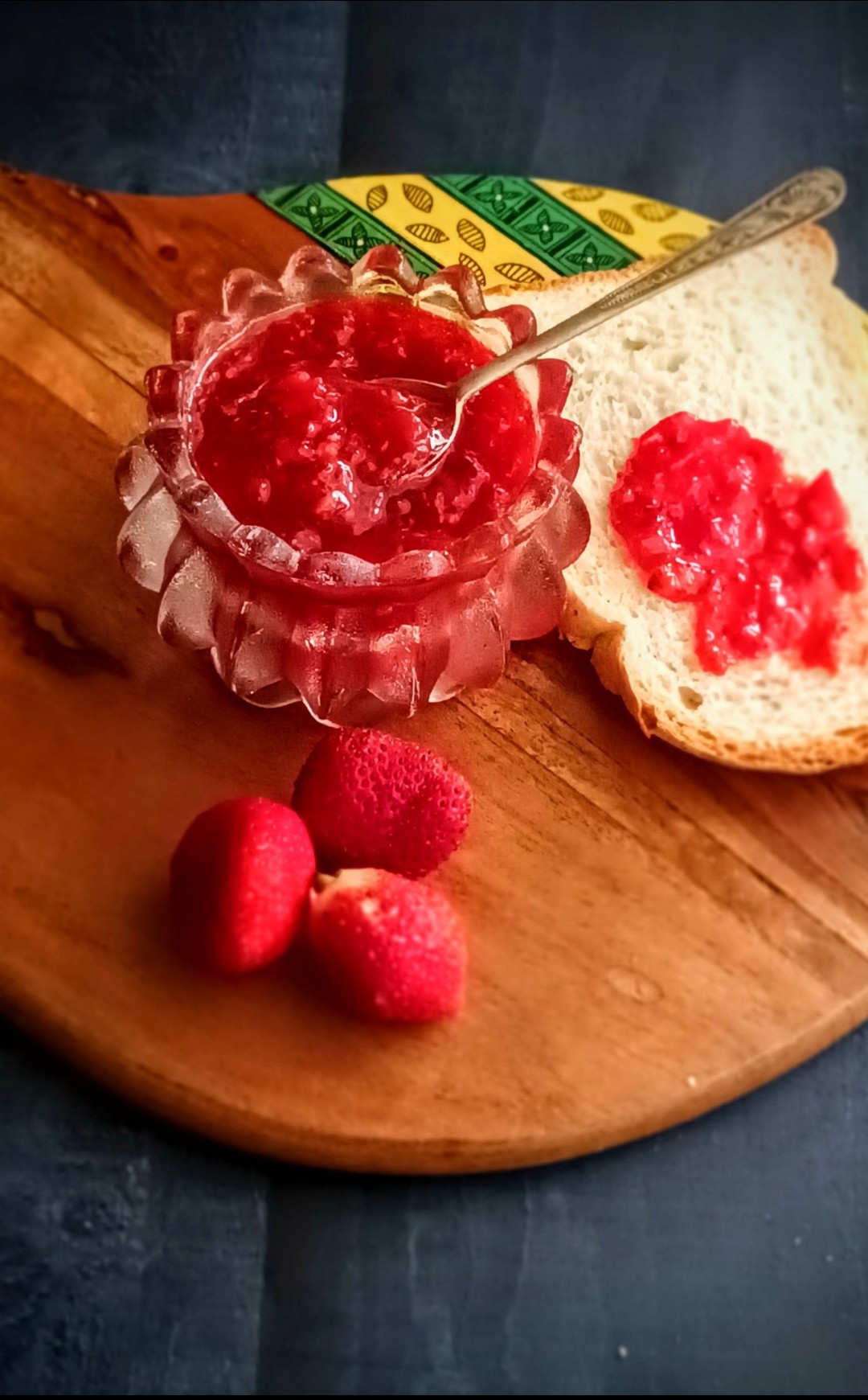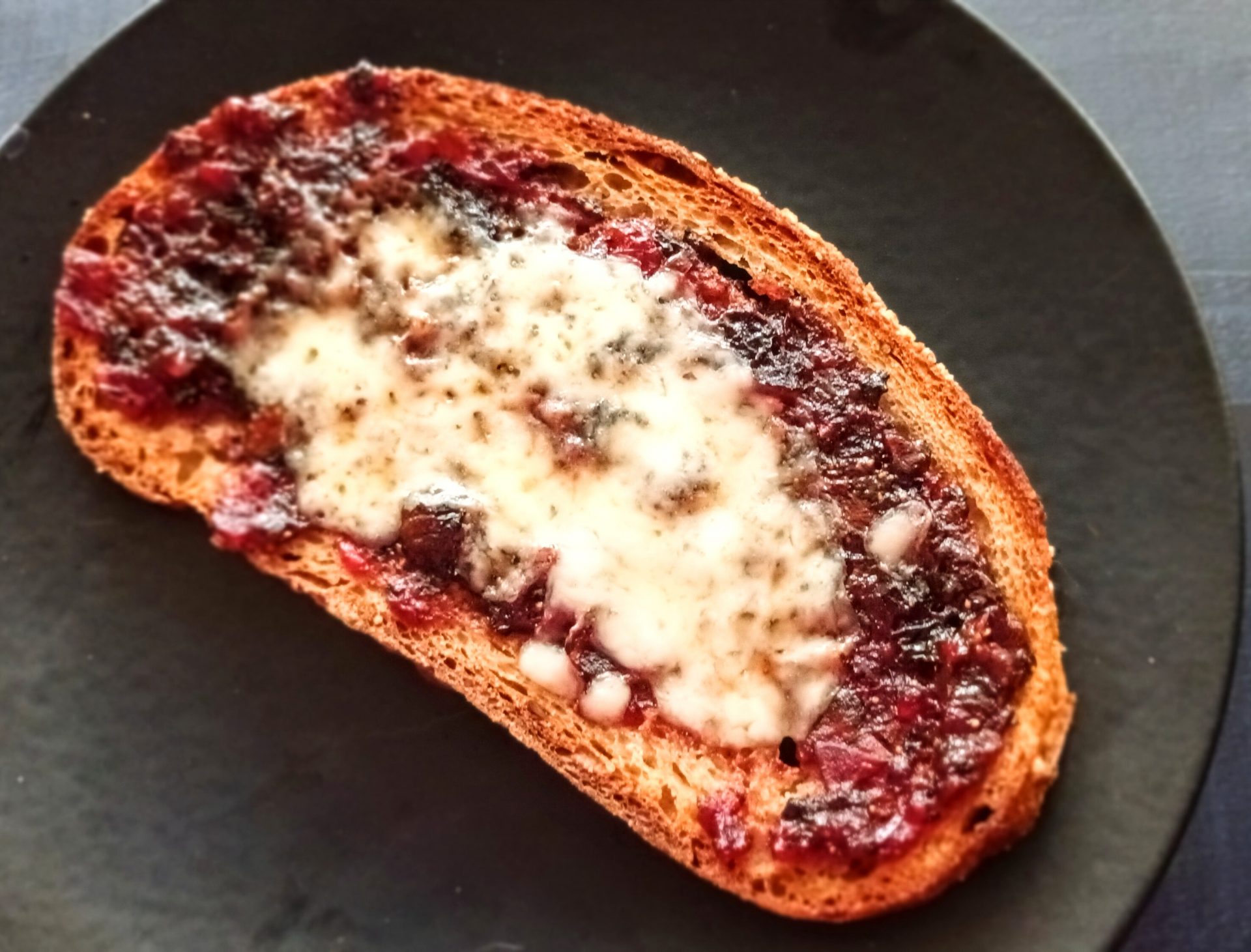 Get yummy recipes delivered to your inbox!
Be the first one to know about our new recipes. Leave your email below and get notified as soon as new recipes are published!