Green Tomato Chutney/ Raw Tomato Chutney
Jump to recipe
A Chutney is a savory, Sweet or spicy condiment, made usually from,fruits, Vegetables, nuts or herbs. It is usually served along side a snack . It is also served with dishes such as Idli, Dosas and Uthappam in South India, In north India it is part of a regular meal, In western India sweet Chutney made from raw fruits like Mango are popular, east of India also has its version of sweet chutneys made with raw mango, Olives etc which is served with papad( lentil fritters).
The best part about chutney's is that they are so versatile,they elevate the main dish altogether. Here is Raw Tomato or green Tomato chutney that is spicy and tangy. It goes perfectly well with Rice,Roti, Dosas and more. Green tomatoes are sour and impart a good flavour to the chutney. They are also high in Vitamin C, therefore they tick the healthy box too.
While you are here do have a look at my other recipes like Coconut Tomato Chutney, Roasted Bell Pepper Chutney, Dosakaya Chutney, Bombay Chutney .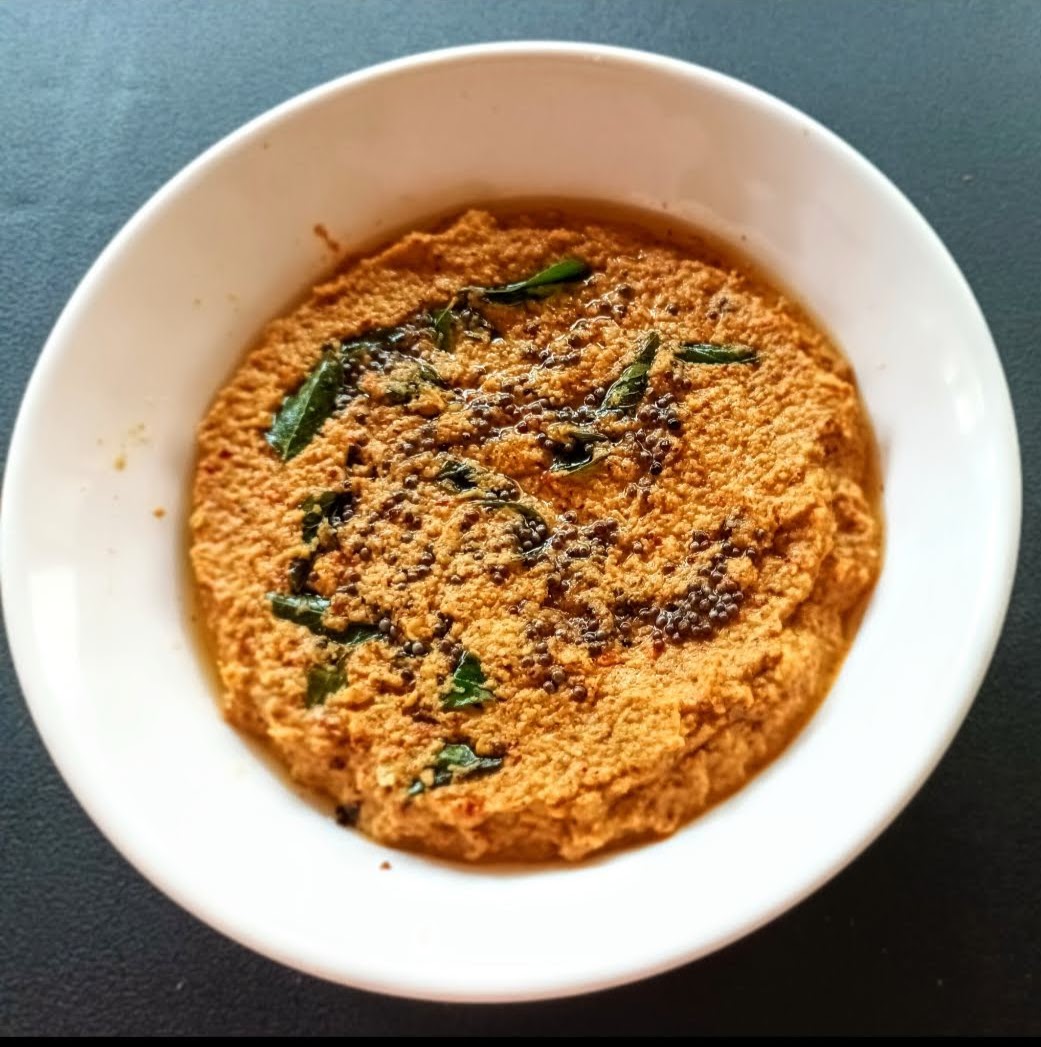 Ingredients
Raw/Green tomatoes  4-5 medium sized chopped
Green Chillies 4 (or mixture of red and green )
Grated Coconut 1 tbsp
Tamarind Paste 1 tsp
To Fry
Oil for sauteing
Mustard seeds 1/4 tsp
Urad Dal 2 tsp
Chana Dal 1 tsp
Dhania/Coriander seeds 1 tsp
Cumin seeds 1 tsp
Dry Red chillies 3-4 (or as per taste)
Asafoetida 1/4 tsp
To Temper:
Oil as required
Mustard Seeds 1/2 tsp
Dry Red chilli 1
Asafoetida 1/4 tsp
Curry leaves a few
Take oil in a pan and fry Mustard seeds, Cumin seeds, Urad dal, Chana Dal, dry red chillies, Asafoetida, and fry until light brown.
Cool it, put it in a blender and grind to a coarse powder.
To the same pan add more oil if required, and drop in the chopped raw tomatoes,and the green chillies and saute for 2 minutes. Now add salt and continue to saute until the skin of the tomatoes begins to peel, and they turn a little tender. (I have used a mix of green and red chillies(fresh ones))
Cool the sauteed tomatoes, and add them to the blender in which the ground powder is there. Add the grated coconut, followed by the tamarind paste . Blend to a smooth paste. (equivalent amount of tamarind pulp can be used, if not the paste)
Transfer the contents to a bowl . Now take required oil in a tempering pan, and add the ingredients mentioned under "tempering". When the mustard seeds crackle,add the tempering to the chutney.
Serve with Idli, Dosa, Roti and Rice.
Video of the making is given below.
Notes:
Video of Green Tomato Chutney/Thogayal
Gallery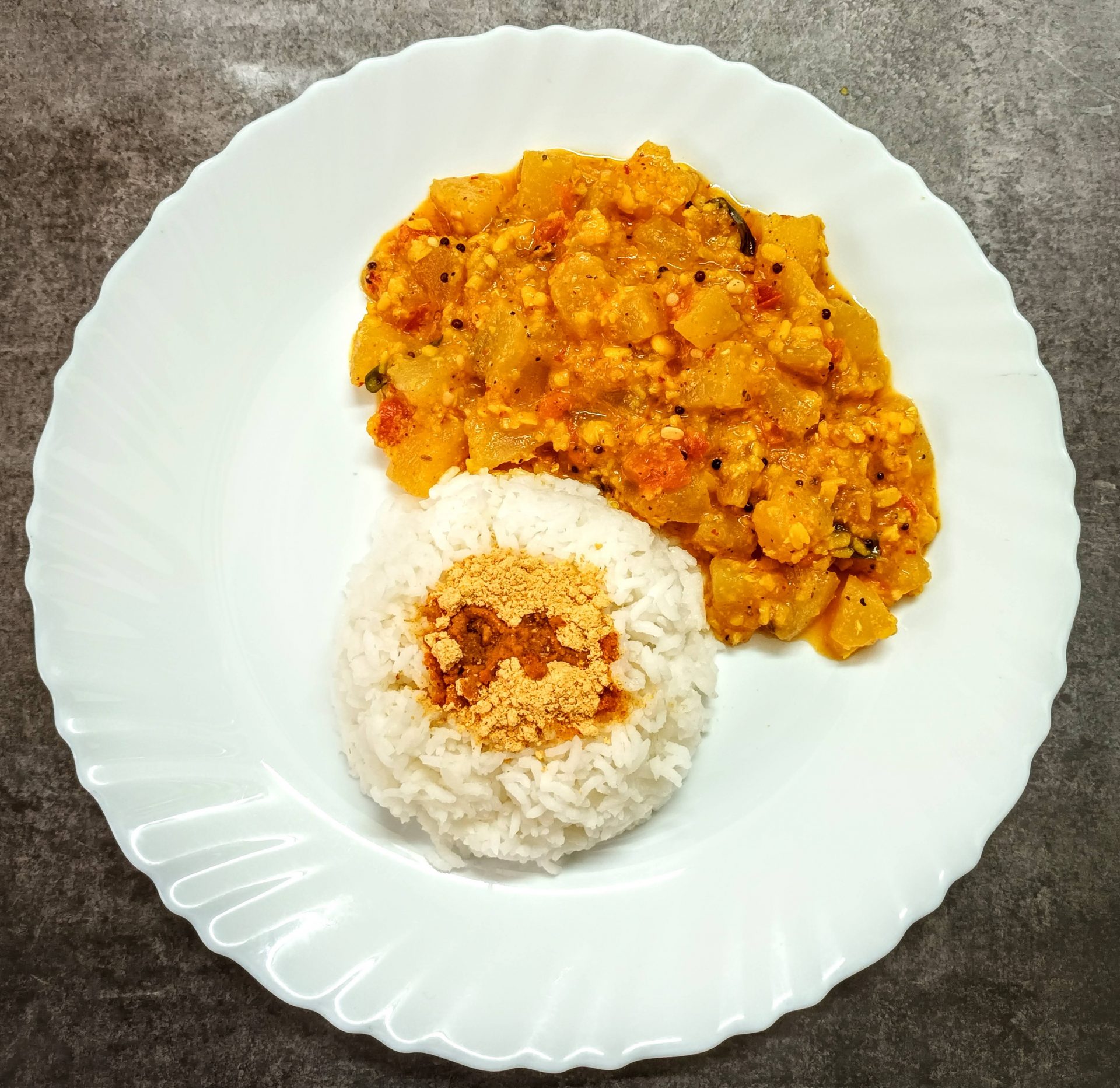 Get yummy recipes delivered to your inbox!
Be the first one to know about our new recipes. Leave your email below and get notified as soon as new recipes are published!