Veg Kothu Parotta
Jump to recipe
Kothu parotta literally translates to "minced Paratha" and this dish is a popular street food in Tamilnadu. Though it is mostly a non vegetarian prepartion, a vegetarian version of it is quite possible. Here the Paratha,or Parotta as it is called down south, is minced and then added to a flavouful sauce which has a medley of stir fried seasonal vegetables.
The Parottas are roasted crunchy,then minced and added to the sauce. This dish can be made with leftover Parathas or rotis also. I mostly use Whole Wheat Parathas and skip the plain flour ones.
If serving later, the sauce can be made ahead,and the paratha mince can be added just before serving.
I first tasted this in Madurai when we were on a visit to temples there. Then later in Chennai at many of our favorite haunts. Then began the process of hit and trial of this recipe at home, until I struck gold one day. So, here it is for you to try. This dish tastes great with onion Raita and that is how I serve it most of the time. You can checkout the various Raita recipes on the blog.
I also request you to check out other tiffin recipes like Dahi Pohe, Adai, Pesarattu , Bajra Ragi Cheela, and more…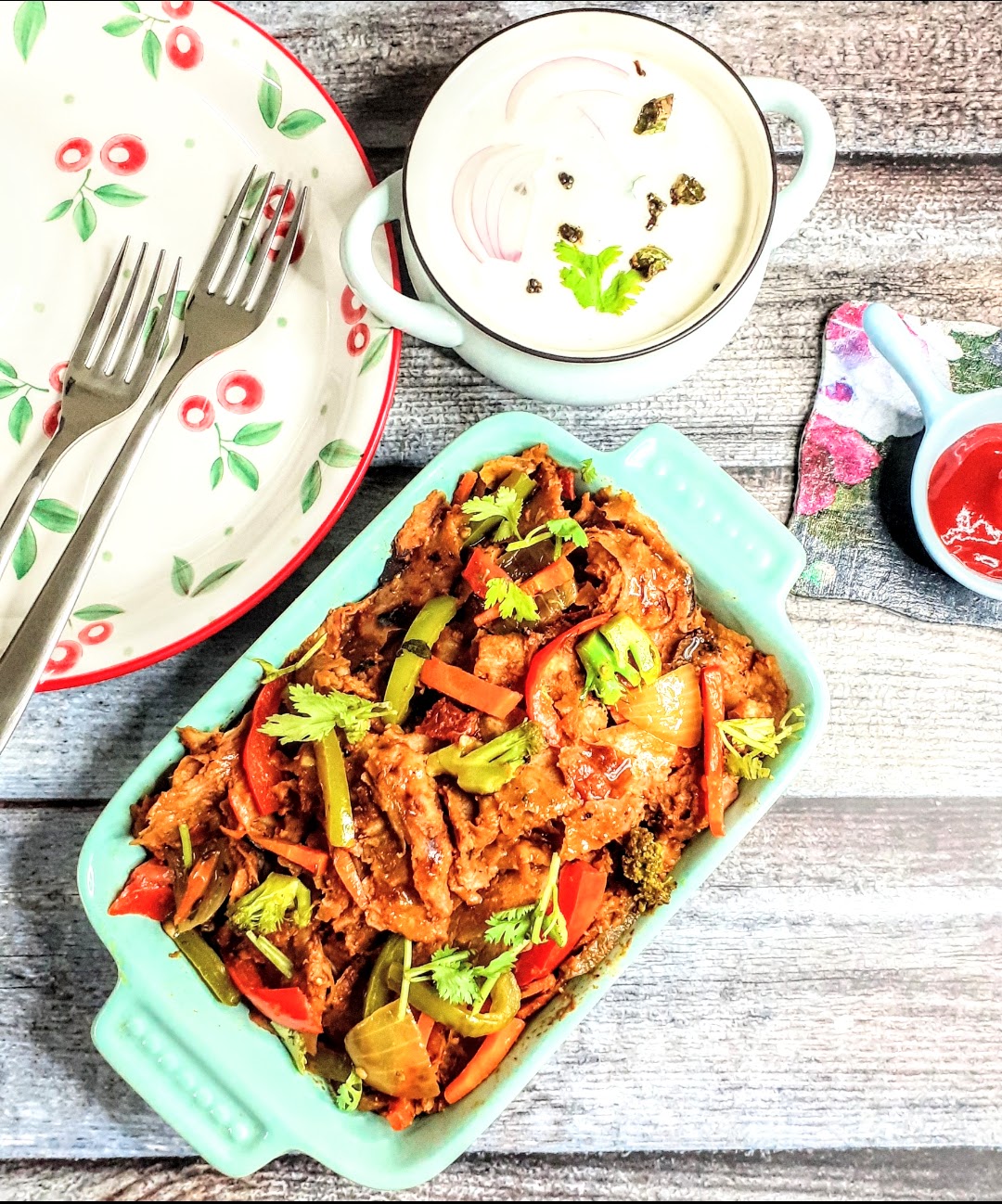 Ingredients
Ingredients
Parathas 5
Onion 2 medium diced and petals separated
Carrot 1 grated coarse
Capsicum 1 diced to cubes
Tomato 1 diced
Tomato puree 1 cup
Cashewnuts 10
Cloves 4
Cinnamon 1 small stick
Green chillies 3 split lengthwise
Ginger-garlic paste 1 tsp
Cumin seeds 1 tsp
Curry leaves few
Turmeric powder 1/2 tsp
Red chilli powder 1 tsp
Coriander powder 1 tsp
Biriyani masala(powder) 1.5 tsp
Garam masala 1/2 tsp
Salt as per taste
Oil for stir fry
Assemble all ingredients and cook the parathas ahead if store bough, as they have to cool.

Tear the parathas into 1-inch pieces.

In a pan/karahi take 4 tsp oil and heat. Put in the cumin seeds and allow to splutter. Add in the green chillies and curry leaves. Also add 3 Cloves and 1 small stick Cinnamon.

Add in the onions and saute at high heat. Add the ginger-garlic paste, put in the capsicum and continue to stir fry, follow up with carrots. Reduce heat.

Add the chopped tomatoes, fry for 30 seconds and the tomato puree. Stir and cook for a few minutes.

Add all the masalas(dry spice powders), add 2 tbsp water and continue to cook.

Powder the cashew nuts then add 2 tbsp water and grind them to a loose paste. Add this to the tomato gravy. Cook until the mixture thickens. the consistency should be like tomato sauce. Put off at this stage. Add chopped coriander and garam masala powder.

Let this cool for 5 minutes. Now add the paratha pieces and switch on the stove and mix the contents well. while mixing keep mashing the parathas with a flipper, so that they get minced further. When the paratha resembles a mince and the mixture is dry, put off the stove. the Kothu Paratha is now ready to serve.

If the Parathas are store-bought, heat them on the tava/girdle with a little oil, cooking both sides. Cool them and using kitchen scissors tear them to pieces or use your fingers to tear them into 1 inch long pieces. keep this aside. In a pan/ Karahi take 4 tsp oil, heat and add the cumin seeds. Put in the turmeric powder and drop the green chillies and curry leaves into the oil, followed by the onions and fry at high heat for 1 minute. Now add the capsicum and continue to fry on high heat. Add the carrot, reduce heat and fry for 30 seconds. Now add the tomatoes, fry for another 30 seconds and pour the tomato puree and give a good stir. Now add the masalas- coriander powder, red chilli powder, Biriyani masala and salt. Stir well and cook for a few minutes, grind the cashew nuts to a loose paste and add it to the gravy. Continue to cook until the gravy thickens and starts getting dry, add the garam masala powder and put off the heat and let the mixture cool a bit. After 5 minutes add in the minced paratha pieces, switch on the stove and mix the parathas well with the gravy. The gravy should coat all the pieces and not turn them soggy. While mixing keep mashing the paratha will a flat spatula so that the parathas can further get minced. Stop once you have a dry mixture. The Kothu Parotta is ready to serve. Tastes best when served immediately. Any variety of Raita is a good accompaniment for this. Enjoy. Bon Appetit.
Notes:
The consistency of the gravy should neither be too thick nor too thin. It should resemble tomato sauce in consistency.
You can add other vegetables too if you like.
If you have ready-made biriyani mix paste you can use that too, but add a lesser quantity.
This recipe should be served immediately or else the paratha will turn chewy.
If you want to make it ahead, you can make the gravy ahead and add the paratha pieces just before you serve.
If you tried this recipe and liked it please do comment below. I would love to hear from you.
Gallery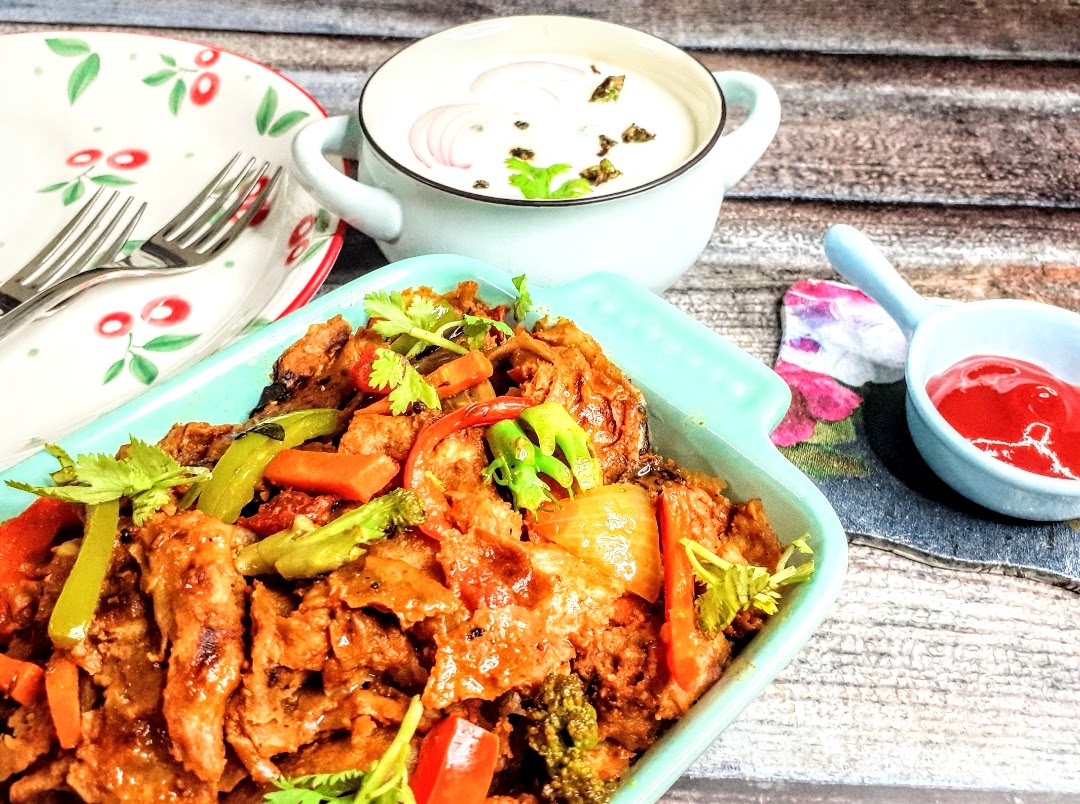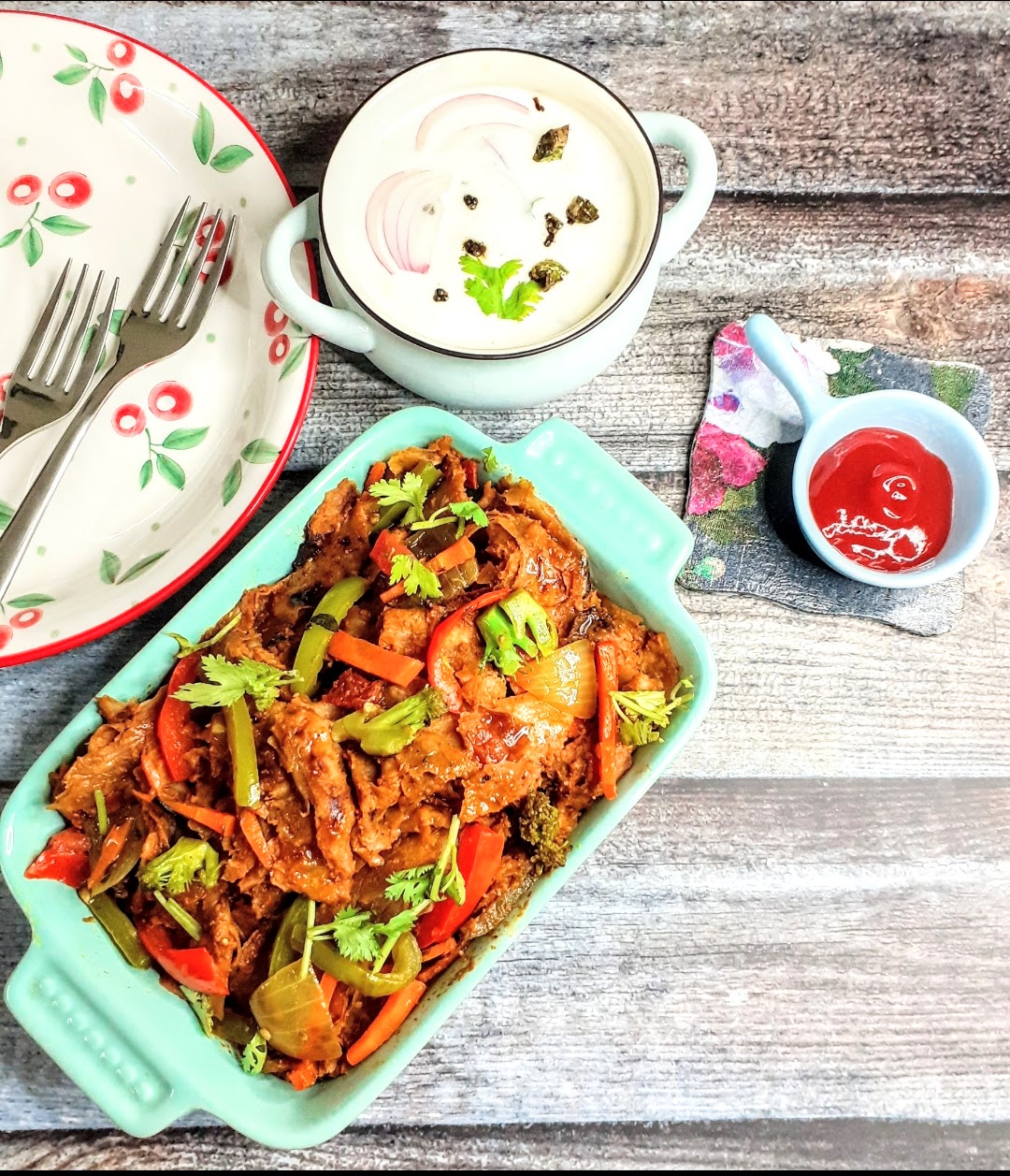 Get yummy recipes delivered to your inbox!
Be the first one to know about our new recipes. Leave your email below and get notified as soon as new recipes are published!