Green Apple Raita
Jump to recipe
Raita is a yogurt-based condiment. It usually contains cooked or raw vegetables/fruits/pulses, mixed with the Yogurt/Dahi and tempered with Mustard and Jeera. The Raita is usually served with Biriyani, Pulav, Parathas, Naan, or can be served as a dip for Kebabs too.
Raitas are a regular feature at my house. Whenever I make Parathas I usually pair it with a Raita instead of plain curd, and it goes without saying that Biriyani is almost always served with raita. I use raitas such as Mint raita as a dip for Kebabs too. I have different Raita varieties like Bhindi/Okra Raita, Mint Raita, Baigan/Eggplant Raita, Pineapple Raita, to my repertoire, please check them out while you are here.
This recipe of Green Apple Raita Is a very simple one and takes around 15 minutes to assemble. During the apple season, I make this raita very frequently. It tastes good just by itself too, and I usually pair it with Parathas or Jeera Rice.
This recipe does not have step wise instructions as it is very simple to put together
Here is this simple recipe for you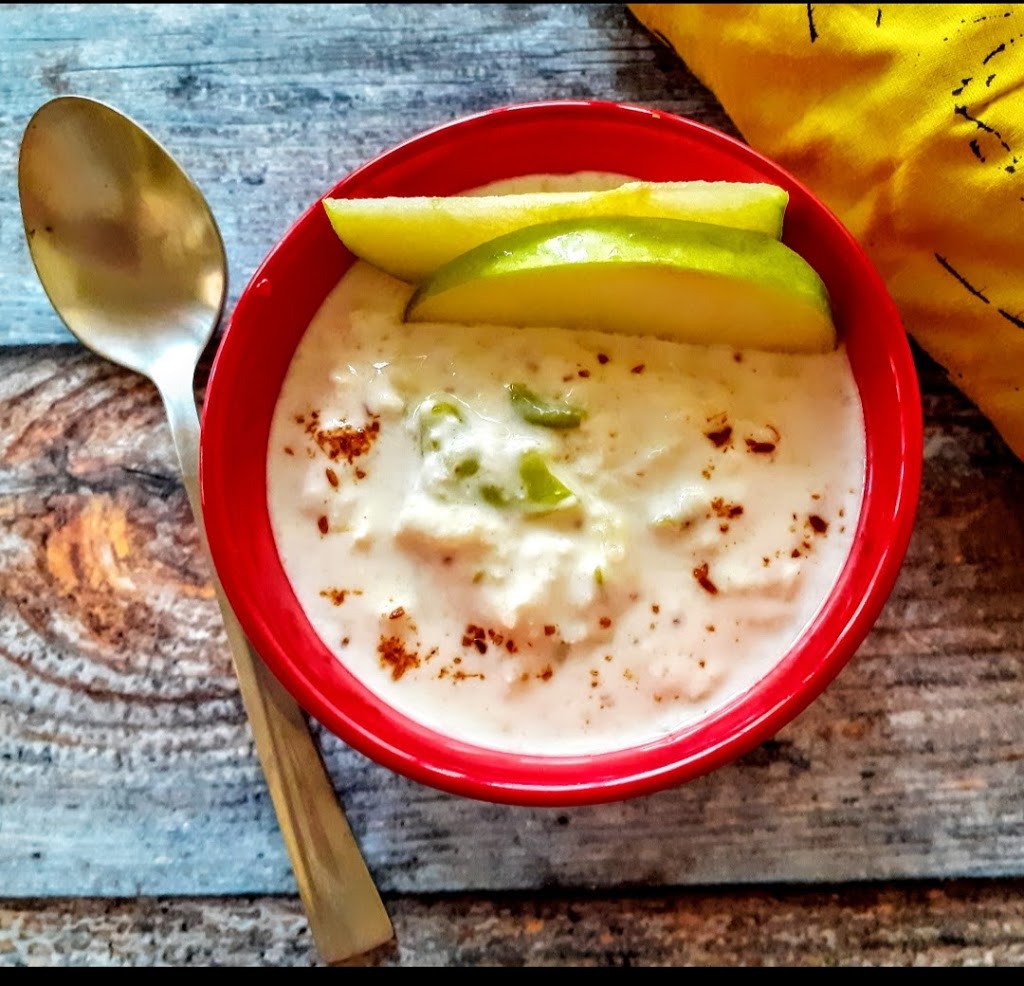 Ingredients
Ingredients
Green Apple 1 grated with peel
Yogurt/Curd 300 gm
Salt as required
Roasted cumin powder 1 tsp
Sugar 1 tsp
Red chilli powder 1/2 tsp (optional)
In a bowl smoothen out the curd with a ladle gently. Do not whisk, only fold.
Grate the apple with the peel, and drop into the curd, add salt, sugar and roasted cumin powder, red chilli powder(if using), and mix everything very well. put it in the refrigerator until ready to serve.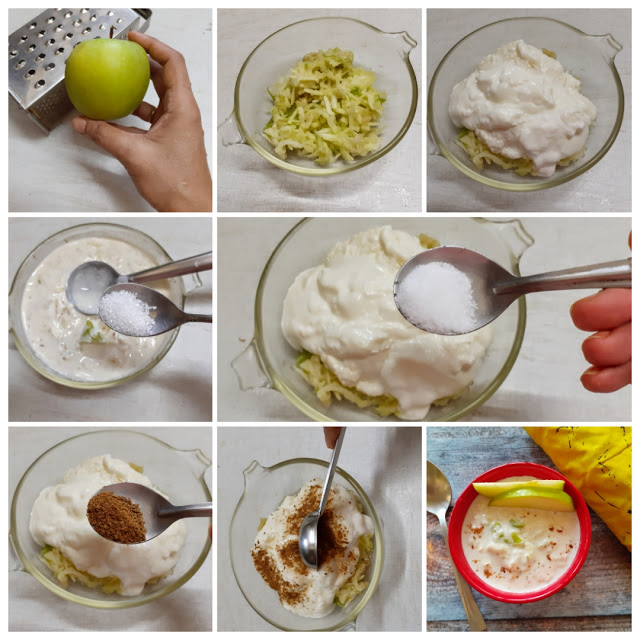 Notes:
Use only Green apples as they give the right tartness and texture. The taste may change with regular eating apples. Green apples are the cooking variety.
I have not added red chilli powder here. But it can be added.
Fresh and finely chopped coriander leaves can also be added.
Use more apples for a stronger flavour/taste.
Gallery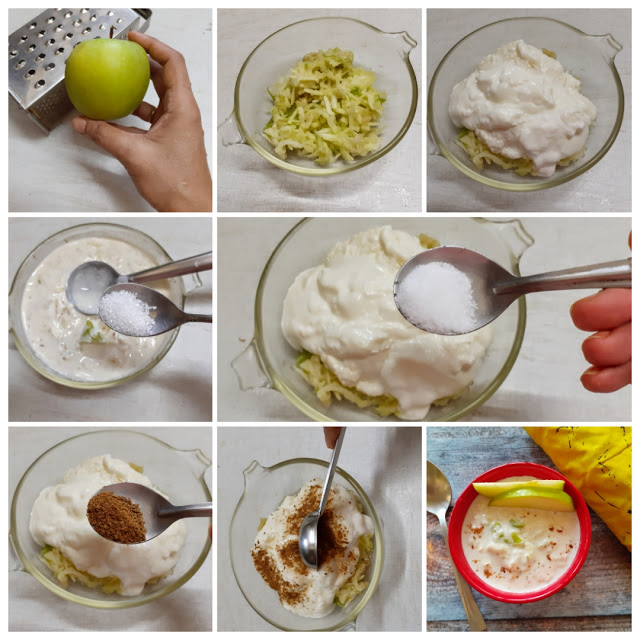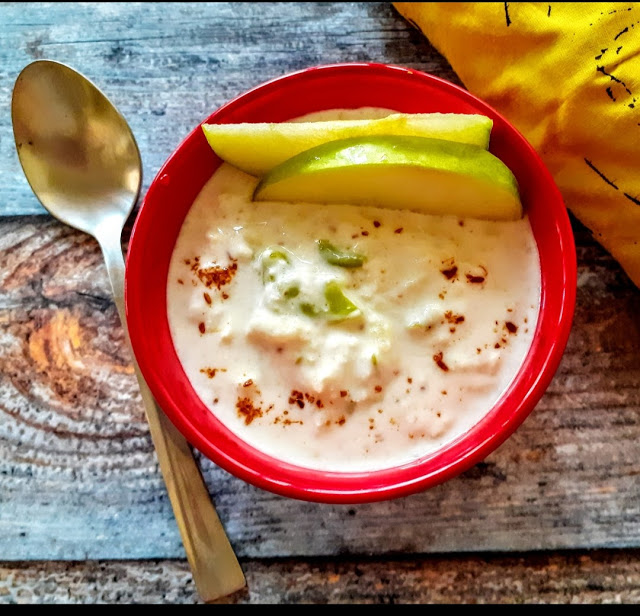 Get yummy recipes delivered to your inbox!
Be the first one to know about our new recipes. Leave your email below and get notified as soon as new recipes are published!